What kind of food/snacks do you like to take camping...? We camp along the East Fork river in the summer, and need some new ideas...We have to hike in (only about 5 miles) so weight is an issue. We usually fry up what fish we catch, and pack in a small cooler with bacon,eggs,hot dogs. Hoping to get a canoe before spring, so will be able to put it in the water close to the road, and carry more STUFF...down stream to our camping spot...
We tend to go way overboard on our food but were not packing it in either.
Last summer we did chicken Marcella , corned beef and cabbage and the typical burgers and dogs etc....
Any given year were cooking for 18-28 people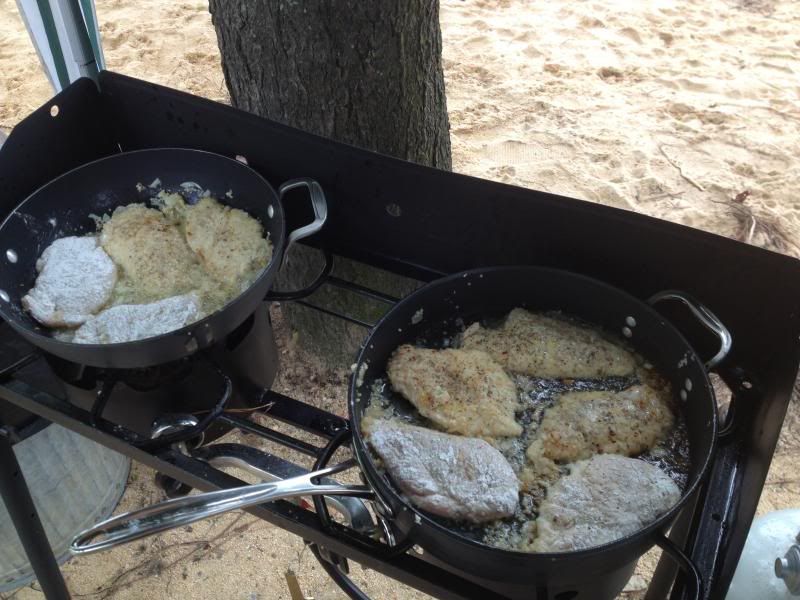 My brother Paul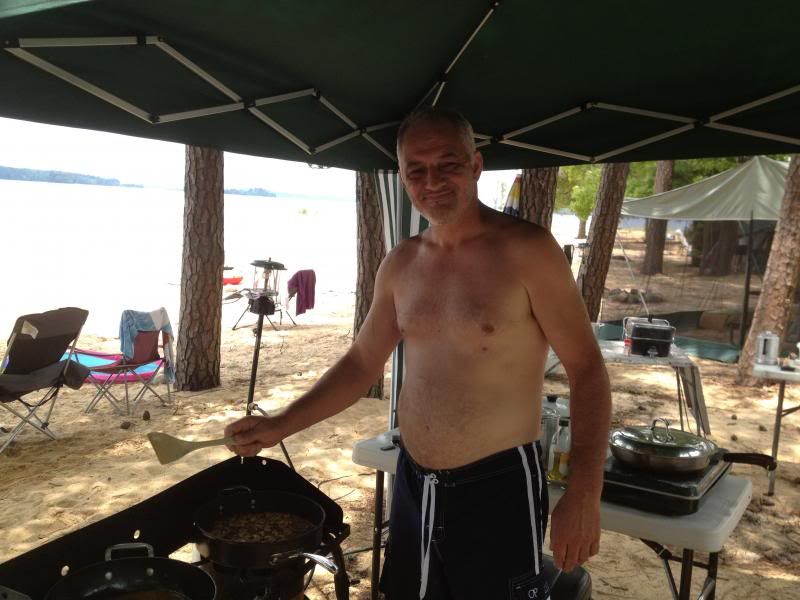 Whenever their ids food around Gracie is close by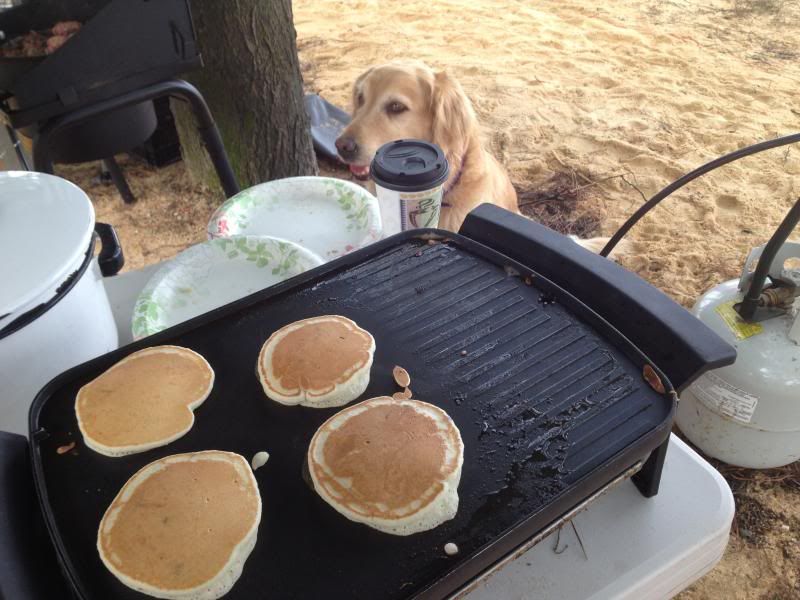 I allways take a table top grill,a weber smokey joe.on my first nite I want easy.so I bring a 12 inch pan and a 12 inch pizza.fits on grill perfect.i leave the vent wide open so I don't have much if any smoke flavor.instant oatmeal would be good esp for someone packing their stuff in.
I like to keep it simple, because I most often go by myself.

A few cans of spam with some pinto beans, a gallon jug or two of drinking water, a few cans of chef boyardee, salt,pepper,along with a fork and spoon.

And yes I always take a can opener with me (two p-38's)

The rest of the room on my honda 350 is taken up by other gear.